Careers
10 Tips to Help You Stand Out in a Recruitment Process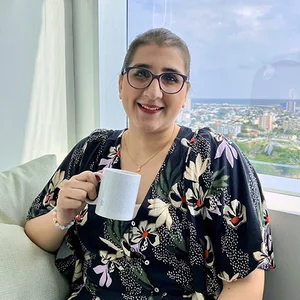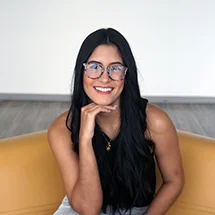 Maria C. Oyola.
Recruiter
Posted on June 15, 2023
There are different ways to impress and hook a recruiter with your profile. Making that first, lasting impression is important, especially in our highly competitive market. ​ Over the last two years, I've personally interviewed hundreds of candidates for our partners. Many of these profiles I've reviewed have been immediately eye-catching. ​ When applying for a position, your initial impression is all about your resume. A well-crafted, easy-to-read resume goes a long way. Here are a few tips to make that happen: ​
1. Attract the reader: Make sure your professional profile is attractive and interesting for the reader; write down all the things that make you stand out from the rest. ​
2. Contact information: Make sure your contact information is at the top of your resume, and that it is correct and updated. ​
3. Describe your work experiences in chronological order: Write at least 3 responsibilities for each of your experiences, and do not forget to rate chronologically from the most recent to the oldest. ​
4. Educational background: Add your educational information that adds value to the position you are applying for. It's important to let your recruiter know you have the experience for the role you are aspiring to. ​
5. Soft and hard skills: Don't forget to include your personal and professional skills, all the tools, and knowledge you have. ​
6. Spoken languages: Write down all the languages you know, along with your proficiency level. You might be asked to speak those languages during the interview. ​
7. Be honest: Always be truthful in your resume, lying or adding incorrect information may make the process difficult for everyone.; you should highlight your competencies and skills and always be genuine. ​ And last but not least, for some profiles, the resume is not the only vital step to start a recruitment process; you also need to have your portfolio or GitHub updated. For this reason, there are other 3 tips you can follow that can make a strong impact on the process: ​
8. Be unique: Make sure the main projects you include describe yourself and your type of work, and find a way to capture your essence in all of them. ​
9. Variety and timeliness: If you have been working on different types of projects, select your strongest pieces and include a representative project from each category. Make sure most of the projects you include are currently in the market. ​
10. Tailor it: Try to customize your portfolio or GitHub for each job application, modifying the order of the projects by placing the ones that fit the job position on top. Also, make sure to talk about your most important projects regarding the position you are applying for.
​ We know being part of a recruitment process can be a little bit stressful, but following the tips and guidelines above will make you feel more comfortable about yourself and help you impress any recruiter with your profile; you just need to be prepared and take the time to organize your ideas and professional information. Our team wishes you good luck with your job search!
​ Thanks for reading. Please feel free to share and don't forget to apply to our open positions!
Join 2000+ Founders and Developers crushing their businesses and careers with monthly advice. You can also follow us on LinkedIn , Twitter & Instagram!